Sewing Workshops at The Sewing Barn
Whether you're a beginner, an improver or would just like to come and enjoy time sewing with like-minded people The Sewing Barn will give you a warm welcome. The regular workshops are project-based so you can work on whatever you choose - patchwork and quilting, dressmaking, cushions, bags even alterations, it's your time to do as you please with lots of help from Carol. Workshops are limited to eight people so you will receive plenty of support.
I also run workshops in free motion embroidery, raw edge applique art and many other speciality workshops.
Take a look at the workshop details below and ring me to book or for more information.
Below are details of both the regular workshops which are project based. You can bring an existing project or start a new one.
If you are new to sewing you will be very welcome. Small, friendly classes mean you will get the help you need.
Take a look at the Specialist workshops. They are suitable for both beginners and the more experienced.
Workshops must be booked and paid for to secure a place. Refunds cannot be given if you are unable to attend unless the place can be filled by someone else. Please ring if you require any further information.
| | |
| --- | --- |
| Monday, second Monday each month | 10am – 4pm £38.00 |
| Wednesday, fourth Wednesday each month | 10am – 4pm £38.00 |
| Saturdays, second and fourth each month | 10am – 4pm £38.00 |
| | |
| --- | --- |
| Tuesday bi-weekly | 10.00am – 3.00pm £35.00 |
| Thursday bi-weekly | 10.30am – 3.30pm £35.00 |
Free Motion Embroidery
10 am – 3 pm £40 all materials included (not thread)
July 9th 2021
Suitable for beginners you will learn the basics of free motion/style machine embroidery. You will use embroidery
hoop and learn how to write using this method and draw shapes – houses, trees, etc.
You will use both straight stitching and zig zag to fill in shapes for example flowers. How to grade thread colour to produce shading.
Use both applique and machine embroidery to produce a picture you could use for a card or the centre of a cushion.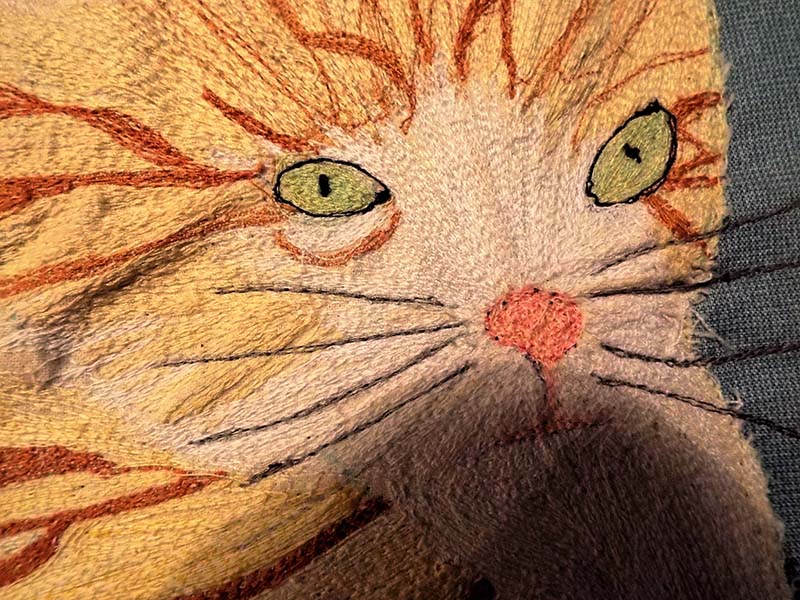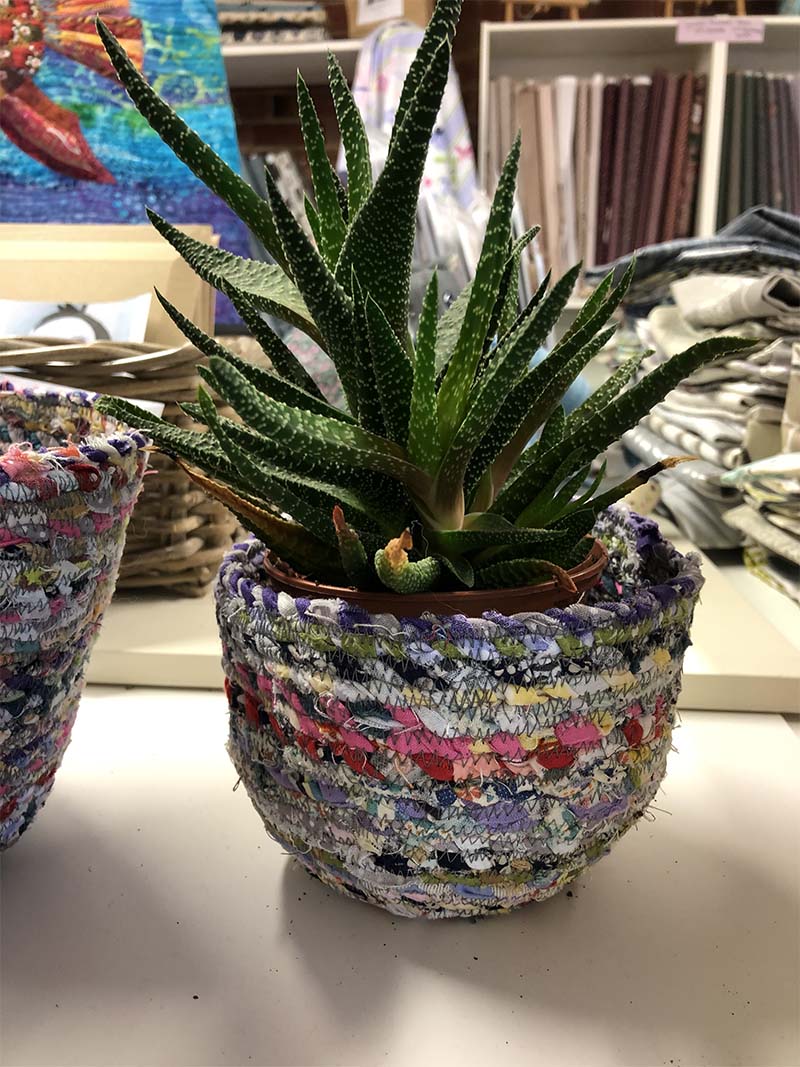 Fabric Scraps Bowl
10 am - 2pm. £30 materials included (threads not included)
July 16th
Use only fabric strips and thread to make these colourful and useful bowls.
You will learn how to make the fabric rope then how to sew it on the machine and shape the bowls/pots. You can also make table mats using the same method. Bring your own scraps and supplement them with the large amount we have. I will also show you how to make bowls using fabric covered rope and just rope.
Fabric Collage Two day intensive course £180
All materials included. 4 places per course.
10 am – 4.30 pm each day Day 1 Friday August 6th Day 2 Friday August 13th 2021
There are only 4 places on the course so that I can give everyone the attention they need to complete their masterpiece. Over the two days you will learn the cut and glue technique and other tips to produce a beautiful piece of art. We will talk about colour and tone and how it impacts on your art.
You don't have to be able to draw I supply the image drawn onto a plain piece of fabric.
Once you have completed your fish we will discuss the options for creating the background. Finally you will attach your artwork to a canvas.
Finished art will be approx. 16" x 23"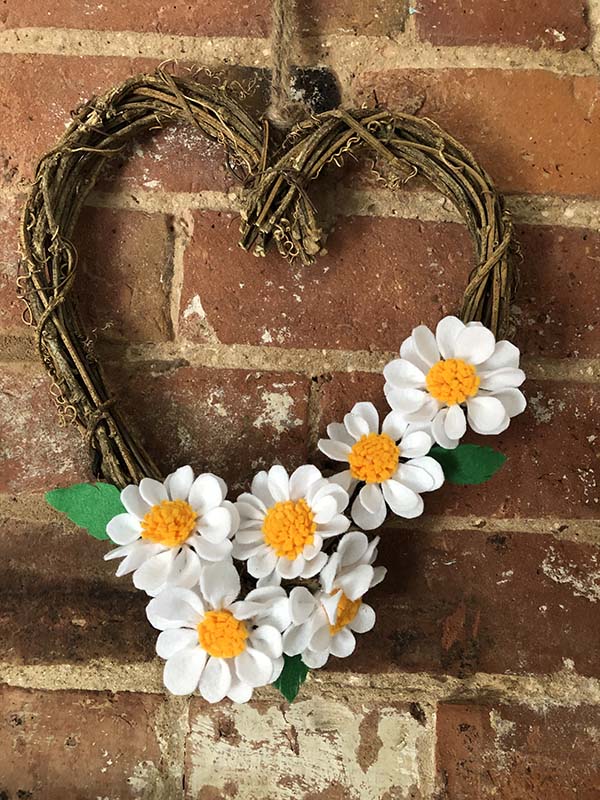 Hanging wreath with felt flowers
£38.00 includes all materials.
10 am – 4pm Friday July 2nd 2021 0r Wednesday August 11th 2021
Heart shape wreath decorated with pretty felt daisies and leaves. Learn techniques that you will be able to use should you wish to make more felt flowers.
Contact Us
Contact The Sewing Barn for more information on our wide range of fabrics and sewing workshops. Click the button below to call or fill out our email form.