Sewing Workshops at The Sewing Barn
Whether you're a beginner, an improver or would just like to come and enjoy time sewing with like-minded people The Sewing Barn will give you a warm welcome. The regular workshops are project-based so you can work on whatever you choose - patchwork and quilting, dressmaking, cushions, bags, even alterations, it's your time to do as you please with lots of help from Carol. Workshops are limited to eight people so you will receive plenty of support.
I also run workshops in free motion embroidery, raw edge applique art and many other speciality workshops.
Take a look at the workshop details below and ring me to book or for more information.
Below are details of both the regular workshops which are project based. You can bring an existing project or start a new one.
If you are new to sewing you will be very welcome. Small, friendly classes mean you will get the help you need.
Take a look at the Specialist workshops. They are suitable for both beginners and the more experienced.
Workshops must be booked and paid for to secure a place. Refunds cannot be given if you are unable to attend unless the place can be filled by someone else. Please ring if you require any further information.
| | |
| --- | --- |
| Monday, second Monday each month | 10am – 4pm £38.00 |
| Wednesday, fourth Wednesday each month | 10am – 4pm £38.00 |
| Saturdays, second and fourth each month | 10am – 4pm £38.00 |
| | |
| --- | --- |
| Tuesday bi-weekly | 10.00am – 3.00pm £35.00 |
| Thursday bi-weekly | 10.30am – 3.30pm £35.00 |
Free Motion Embroidery
10am – 3pm
26th November 2021
Price: £40 all materials included (not thread)
Suitable for beginners you will learn the basics of free motion/style machine embroidery. You will use an embroidery hoop and learn how to write using this method and draw shapes – houses, trees, etc.
You will use both straight stitching and zig zag to fill in shapes for example flowers. How to grade thread colour to produce shading. Use both applique and machine embroidery to produce a picture you could use for a card or the centre of a cushion.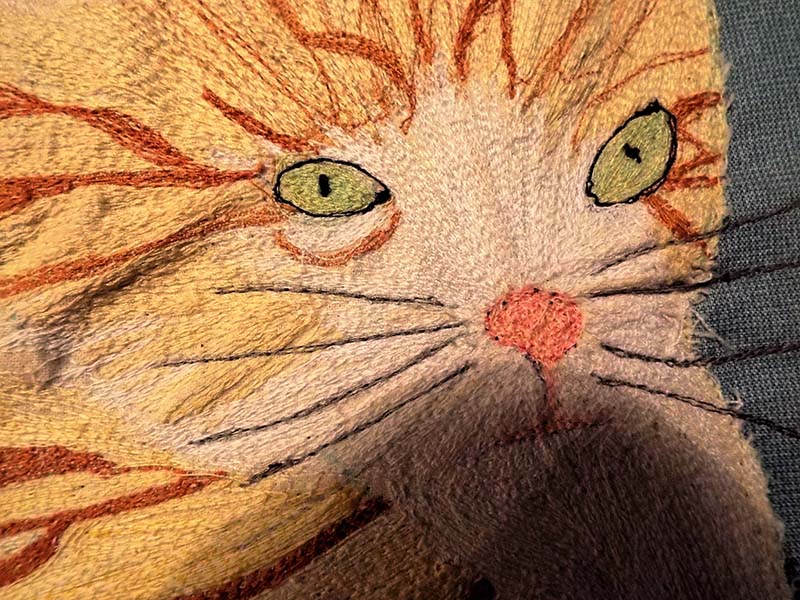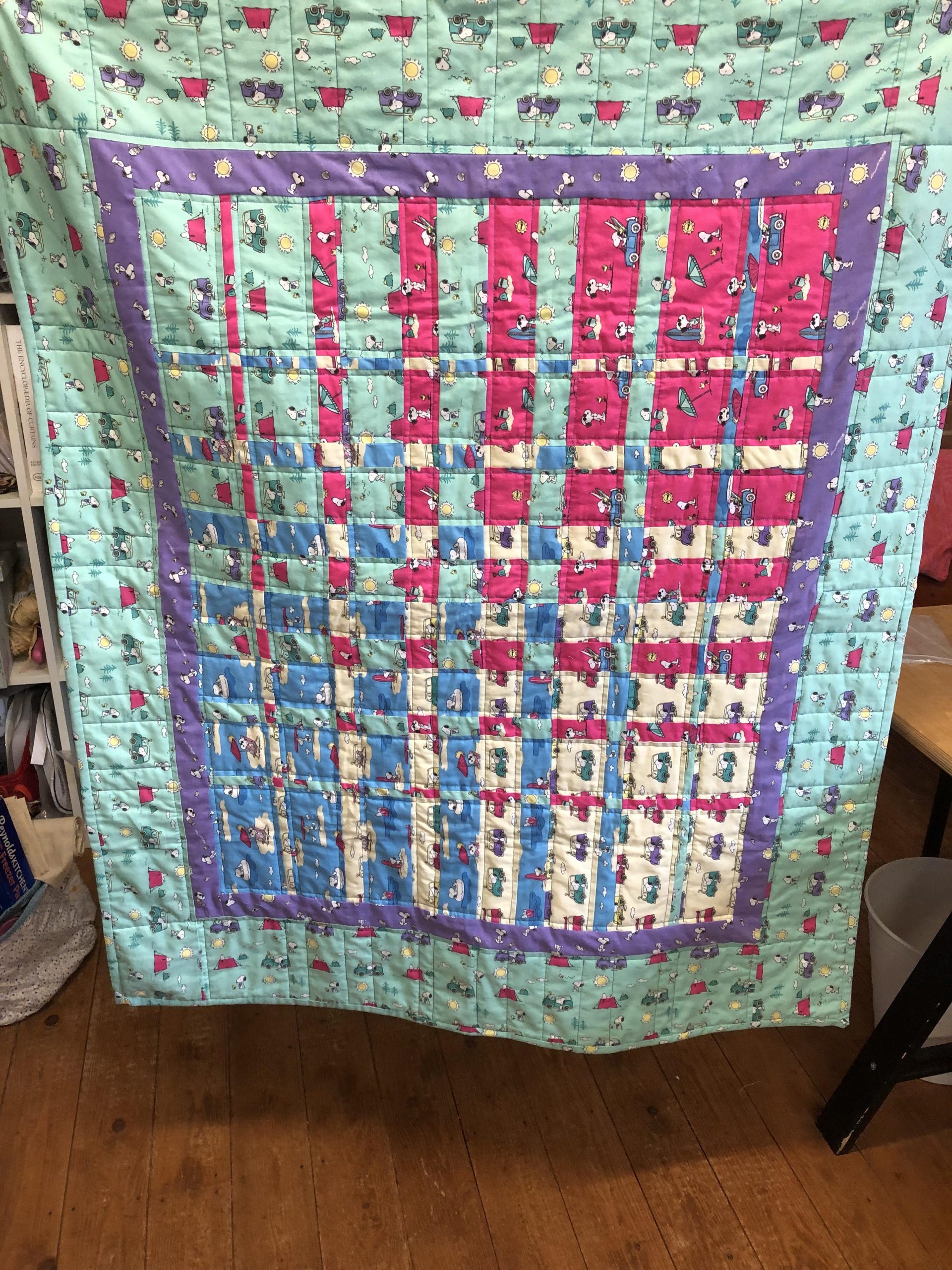 Convergence Quilt
10am - 4pm
12th November 2021
Price: £35 (materials extra)

With just 4 fat quarters of fabric you can make a mysterious and magical quilt. Based on the Ricky Timms method you will amazed at how simple the technique is but how amazing the results are. Applique can be added to enhance your design.
Beginners who can sew a straight line on a sewing machine welcome.
Large Reindeer
10am - 4pm
16th November 2021
Price: £45 (all materials included)

An unusual addition to your Christmas decorations, this adorable reindeer is approx 20 inches, 50 cm long (not including antlers). Can hang against a wall or on a door but because he has jointed legs will happily sit on a shelf.
Beginners welcome but you need to be able to use a sewing machine. Small amount of hand sewing required
From the Tilda book, 'Homemade and Happy' which is available to buy in the shop.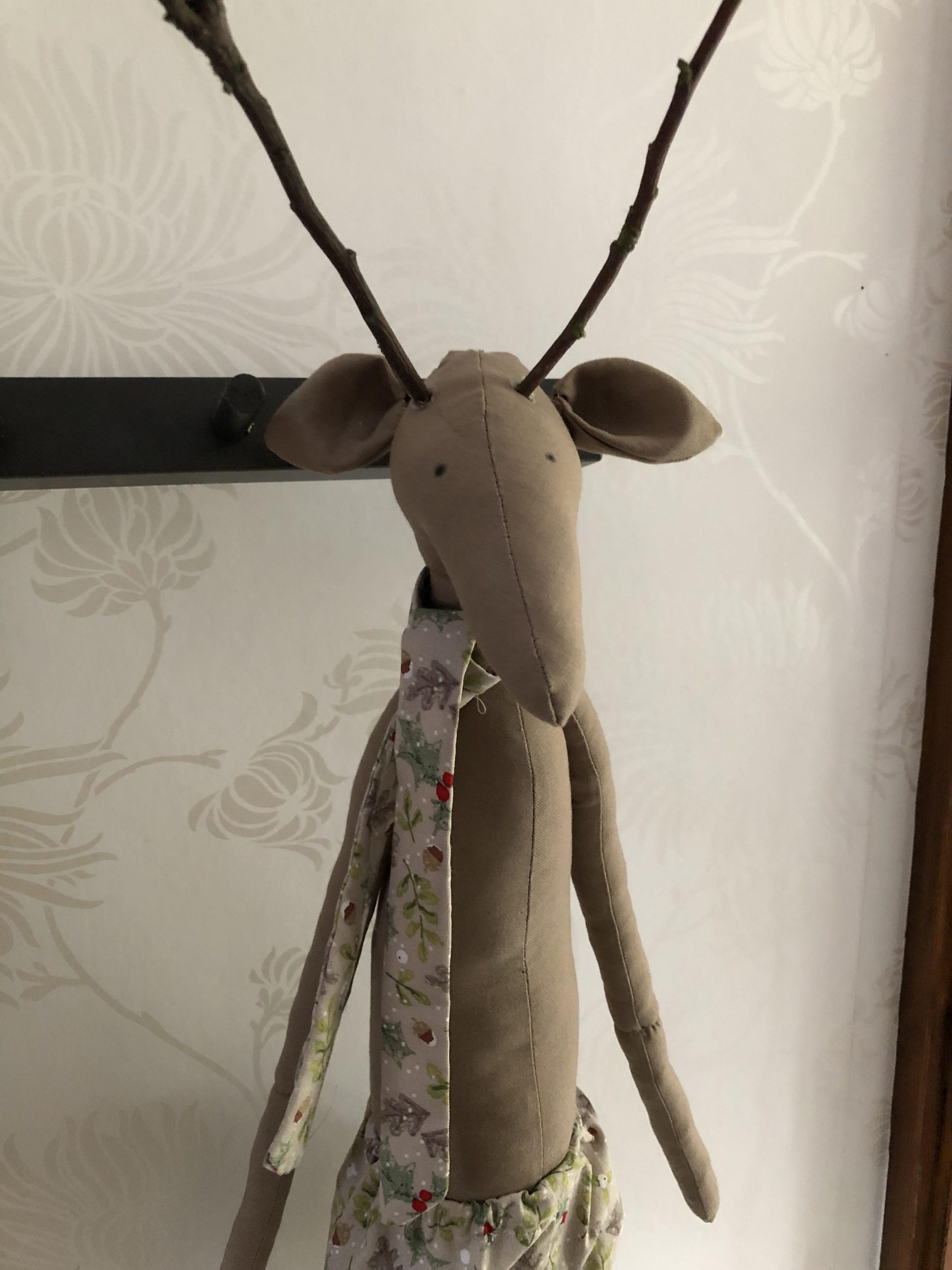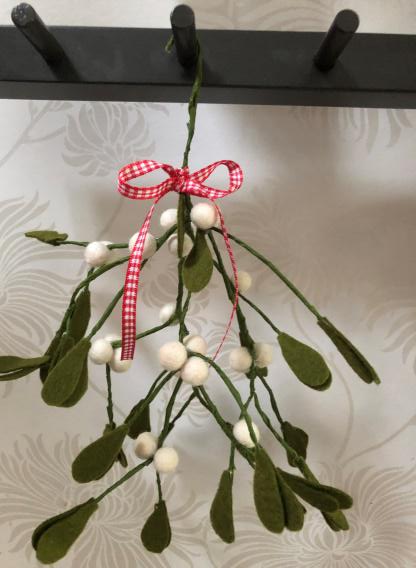 Christmas Felt Decorations
10am – 3pm
Saturday 27th November 2021
Price: £36 (all materials included)
Come and spend a few hours making Christmas decorations from quality wool felt.
Make a bunch of everlasting mistletoe and some pretty felt wool garlands with holly and/or mistletoe additions.
Just a small amount of hand sewing and glue required.
Price includes a glass of mulled wine and mince pies. All abilities welcome.
Christmas Table Decoration
10am – 4pm
3rd December 2021
Price: £46 (all materials included)
Beautiful table decoration can be made in Christmas fabric or in fabric that is not seasonal so your gorgeous make can be displayed all year round. Display a candle or vase of flowers in the centre.
This workshop is suitable for anyone who can use a sewing machine.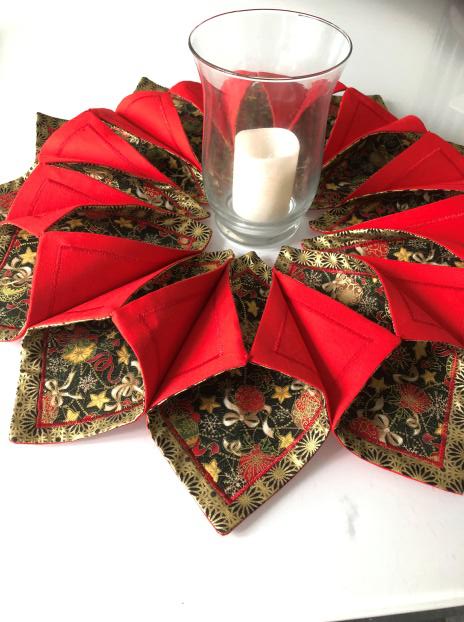 January 2022
Beginners dressmaking course. Make a pair of pyjama bottoms (pattern included)
10:15am – 3:15pm
15th, 22nd & 29th January (Saturday) OR
12th, 19th & 26th January (Wednesday)
Price: £140 (4 places available)
Dressmaking course designed especially for beginners to dressmaking. To make the most of the course you must be able to use a sewing machine. (you can book a 1 to 1 session with me which will be sufficient to help you. One hour £30)
Over the three sessions you will learn how to alter a commercial pattern to ensure a perfect fit. Also, how to understand the pattern symbols and jargon on a commercial pattern. You will learn how to transfer pattern markings to fabric, lay the pattern onto fabric and cutting out. We will discuss and make samples of different types of seams you can use, how to hem a garment, make side seam pockets and an elasticated waistband.
Once you have enrolled I will provide you with a list of what you need to complete the pyjamas. You will be able to purchase everything from my shop with 10% discount or purchase elsewhere and bring it with you.
The workshop is limited to just four places so that everyone has sufficient space to work and I can provide you with the help and guidance you need to learn new skills and produce a completed garment.
Contact Us
Contact The Sewing Barn for more information on our wide range of fabrics and sewing workshops. Click the button below to call or fill out our email form.